The NSAC Team
The NSAC Team consists of six sub-teams, The Presidency, and The Board. Each team has one to two Director(s) and Organisers  who oversee a particular area of the organisation's work.
Typically the Team consists of around 45 ambitious and enthusiastic students who help put together our annual conference, our workshops, our newsletter and everything else the organisation does.
The Team is open to applications in December every year – be sure to sign up to the newsletter to stay informed! 
The NSAC Team provides a unique experience for individuals to meet ambitious, likeminded people while getting hands-on experience in running an organisation. Next to that, NSAC offers a large range of learning opportunities across various teams and projects, while guaranteeing loads of fun team events throughout the year.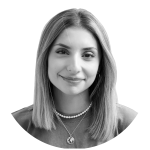 Yasmin is currently a first-year medical student at the University of Copenhagen. Besides her studies, she runs a start-up called TopTutors DK, and she is a part of an oncology research group at Rigshospitalet, the University Hospital of Copenhagen. After attending the NSAC Conference in 2018, she got to visit the Great Ormond Street Hospital, and observe several cardiac surgeries which encouraged her to pursue part of her education in the UK.
"NSAC was the community that I was missing, the information that I was searching for, and the motivation that I was eager to share with other Nordic students."
yasmin.el-youssef@nordic-sac.com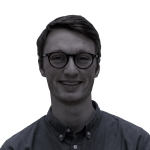 Lasse is currently working as a research assistant within the field of neuroimmunology at Aarhus University. Before starting this position, he obtained two Master's degrees – an MPhil in Basic and Translational Neuroscience from the University of Cambridge and an MSc in Molecular Biology from Aarhus University.
Lasse is eager to help students achieve their goals of studying abroad.  He believes that everyone should have the chance to study abroad.
lasse.voss@nordic-sac.com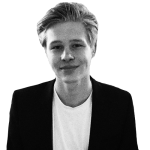 Anders – please insert this 🙂
anders.oernsvig@nordic-sac.com
The Board of the Nordic Study Abroad Community is appointed at the annual general meeting in January and is responsible for ensuring that the organisation acts in accordance to its bylaws. It also provides valuable input when organisational changes are being decided on.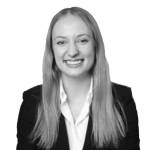 Tilde is currently working at Boston Consulting Group in London after having completed her BA in History, Politics & Economics at UCL. She was President of NSAC in 2018-2019 after having joined the team in 2015. During her time in NSAC, she also worked with different non-profit organisations in New York, Copenhagen and Indonesia, and was recognised with a Rotary Young Leadership award and featured in The Power of YOUth as a young leader.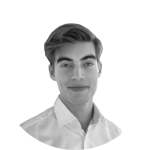 Erik decided to apply for Universities abroad when he was in his second year of High School. With only 6 months' time to go from 'unaware' to 'well-prepared', NSAC quickly became the one-stop shop for all the resources and inspiration he needed to start his journey abroad. He has now graduated from University College London (UCL) with a BA in History, Politics & Economics, and will be joining a Graduate Programme at KPMG London in 2021. 
Within NSAC, Erik joined as an Organiser in the Admissions & Communications team in 2017. He later took on the roles of Director of A&C and Head of Brand & Strategy, and Erik is now excited to be re-joining the organisation as Treasurer of the NSAC Board in 2021. 
"The inspiration, knowledge, and community that NSAC has offered me over the years has been invaluable to me both personally and professionally. The people here are some of the brightest and most ambitious minds I have met, and I will always try to give back everything I can to help more students start their journey abroad."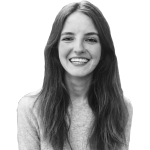 Natasha is currently pursuing a career at a tech company in London after having studied abroad and lived in the UK, Hong Kong, Singapore, Belgium and Denmark. Prior to starting work, she completed her Bachelor's degree in Politics with Business Management at Queen Mary, University of London.
She is eager to share the joys and opportunities that studying abroad brings, and wants to give everyone the chance to access and experience these.
"To me, NSAC is something truly unique – it does not only fuel your curiosity to study abroad, it gives you the tools to remove any barriers you once saw when thinking about your future abroad."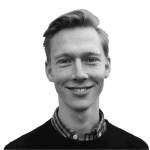 Jeppe attended his first NSAC Conference in 2015 and caught the study abroad bug immediately after that. Since then, he has completed a BSc Economics at King's College London and spent a semester at Hong Kong University. Today, Jeppe works with education technology, trying to figure out what the student experience of the future will look like.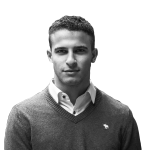 Zakta is currently pursuing a bachelor's degree in International Business at Copenhagen Business School. With a strong passion for the international business environment, international relations and politics, he has a keen interest in case competitions and MUN-conferences. As part of his studies, Zakta wants to do semesters abroad, and, possibly, pursue a master's degree abroad.
"When I went to my first NSAC conference, I experienced a group of young students inspiring and providing the tools for other, younger students to make their dreams become a reality. Not only did I leave the conference full of hope, but I was also eager to join and contribute to the mission."
The University Team is responsible for building and maintaining relationships with top-tier universities for the annual NSAC Conference. Working directly with university representatives from some of the best universities around the world, the team makes sure that participants at the NSAC Conference leave with an unforgettable experience.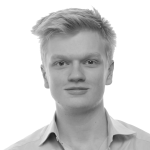 Hannibal Vad
Director, University Relations
Hannibal is currently pursuing an International Business Bachelorette at Niels Brocks International Business College. At Niels Brock, he founded the schools Future Studies and besides that Hannibal also works as an Interviewer for INTO Highschool with a focus on boarding schools. After Niels Brock Hannibal's goal is to pursue a degree in International Relations at a university abroad.
"In 2019 I attended my first NSAC conference and I was astounded to discover this amazing community that is the Nordic Study Abroad Community. The community was unbelievably helpful with all aspects of studying abroad. When the opportunity to join and serve this community came around, I had to apply.
Hannibal.vad@nordic-sac.com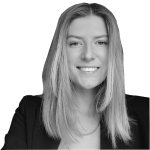 Ida is currently studying towards a bachelor's degree in Philosophy, Politics and Economics (PPE) at the University of Warwick in the United Kingdom. After her bachelor's degree, she wishes to continue with her studies at a university abroad within the area of political science. By joining the NSAC team, Ida hopes to contribute with guidance from her first-hand experience of studying abroad and make students aware of the many opportunities available.
ida.karlsson@nordic-sac.com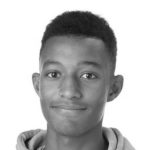 Malik is a third year student at Rysensteen Gymnasium in Copenhagen, Denmark where he concentrates in biotechnology, mathematics, and French. Malik is very keen on politics and international relations and dreams of studying abroad in the United States, the United Kingdom or France. Outside of school, Malik mentors students in English and French.
malik.fall@nordic-sac.com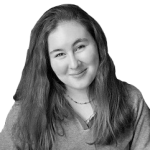 Emely is pursuing a bachelor's degree in Medicine with Industrial Specialisation at Aalborg University. She has a passion for international relations; throughout her upbringing, she has been exposed to cultural and diverse environments – always making new acquaintances from around the world. Emely has experience with youth organizations; currently, she is involved with several student body organizations and with leading teams for activities relating to the EU.
"NSAC empowers students to believe in their strengths and turn their dreams into reality. This is truly a valuable contribution to society."
emely.shefa@nordic-sac.com
The Community Team is the glue that holds NSAC together. Throughout the year, the Team is responsible for expanding our tight-knit community which includes organising NSAC Workshops and NSAC Exclusive events.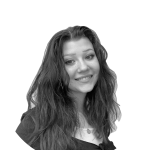 Emily is 18 years old and in her final year at ProCivitas Privata Gymnasium in Stockholm. There, she is studying the social science program, and specializing in behavioral sciences. Emily has always been interested in psychology and sociology, why people act the way they do and think the way they do. After high school, she hopes to study abroad at highly regarded institution. 
"I have always had a dream of studying abroad and studying at a well-respected university. I think that, like me, a lot of students have dreams of studying abroad but don't know how to achieve this and so they let the dream go. This is why I think NSAC is so important because it gives students a chance to exchange experiences and to make dreams come true."
emily.deconnick@nordic-sac.com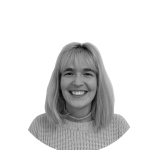 Mai is currently in her 2nd year studying a BSc Anthropology at University College London. She always knew she wanted to study abroad, and after having attended the conference in both 2017 and 2018, she found NSAC to be the right way to inform and inspire other students about the possibilities of studying abroad as well. 
"The support and information you are able to achieve through the conference and multiple yearly workshops is exactly the type of support I believe is necessary for preparing yourself to not only a somewhat confusing application process but also a completely unique university experience."
mai.pedersen@nordic-sac.com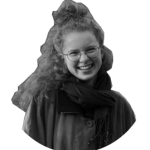 Clara is 18 years old and currently in her second year of high school at Vestjysk Gymnasium Tarm attending the Biotechnology study programme. Even though Clara does not yet have any experience with studying abroad, her passion for pursuing an education abroad is huge. Clara loves to meet new people, cultures and ways of living. This allows her to learn more about herself and the world around her. 
"When I attended the NSAC Conference in September 2019, I entered not knowing much and not believing that I could pursue an education abroad. When the conference ended, I left bursting with excitement and motivation for studying abroad".
clara.kjaer@nordic-sac.com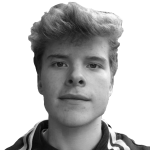 Olav is 18 years old and is in his final year of the International Baccalaureate. He enjoys thrilling, atheletic activites and expanding the positive influences in his life. He also lacks some intriguing volunteer work in Honduras to put on his summary but, spending 5 years studying in England, the cultural and personal enrichment studying abroad can have are truly cherished and recognised by him. That conjoined with seeing the ambitious and talented network present in NSAC, he was inspired to join the team and assist others in getting to the university they aspire to matriculate.
"If you are intimidated by the esteem of others, e.g. the NSAC team, then first of all join the queue, but more importantly remember to not let the creation of those around you discourage you from the opportunities in front of you"
olav.eghoej@nordic-sac.com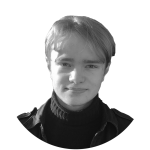 Benjamin is currently in his final year of the higher commercial examination in Denmark. Despite having traveled a lot and stayed with host families in several countries from a young age, to pull up stakes and study abroad just recently came to his thoughts. Next year, Benjamin will have a gap year in Luxembourg or the UK.
"Not having noticed NSAC nor the opportunity of studying abroad, until recently, urgently made me want to promote the aim and values of NSAC. For me, joining NSAC is a unique way of obtaining an understanding of studying abroad while inspiring others to do so."
benjamin.pedersen@nordic-sac.com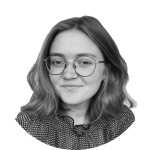 Thea is 18 years old and currently in her second year of high school at Vestjysk Gymnasium Tarm where she studies Biotechnology. She has had experience with studying abroad before as she did her year 10 in Western Australia before starting high school. In the future, Thea aspires to attend university overseas.
"I have had a peak in to all the different opportunities there is when it comes to studying. I joined NSAC hoping to make more students aware of the endless number of opportunities that lie ahead of them."
thea.moelholm@nordic-sac.com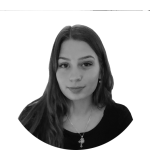 Sandra is currently pursuing an International Business Bachelorette at Niels Brock The International Business College. In her free time, she is involved with Red Barnet Ungdom, doing voluntary work with children. She plans to take a gap year after high school to focus on NSAC and other voluntary work. Sandra has always known that she wanted to study abroad in the future, where her goal is to pursue a law degree.
"When I first learned of NSAC, I was quite inspired by the people in the organization. Young people who strive to help students and provide the necessary tools for others to experience the exciting opportunities of studying abroad."
sandra.grujovic@nordic-sac.com
The Corporate & Finance Team builds and maintains relationships with corporate partners. Moreover, they apply for grants throughout the year to secure that our Non-Profit organisation can help as many students as possible. They work closely with Community to ensure that venues are found for all NSAC events.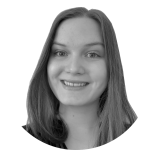 Cecilie Petersen
Director, Corporate and Finance
Cecilie is studying Law at the University of Copenhagen. She has always tried to take every chance she got to go abroad. Most recently, she spent her Summer in California attending the UC Berkeley Summer Sessions. Right now, she is looking forward to her next study abroad adventure, as she will be studying in Texas this coming Fall. By joining the NSAC team she is hoping to help inspire and enable others to pursue their own adventures abroad.
cecilie.petersen@nordic-sac.com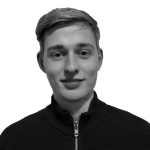 Jonas Nygaard Rasmussen
Director, Corporate and Finance 
Jonas is 20 years old and currently in his first year at the University of Edinburgh pursuing a bachelor's degree in economics. He made the decision to apply for universities in the UK after attending the NSAC conference in 2017 during his last year of the Danish gymnasium where he studied a global program with a focus on the natural sciences. Studying in Scotland makes it possible for him to take courses in business and maths alongside economics.
The NSAC conference offers a truly unique opportunity to meet other motivated students and to connect with universities from all over the world.
jonas.rasmussen@nordic-sac.com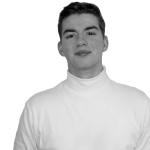 Emil Munk
Organiser, Corporate and Finance
Emil is 20 years old and he just graduated from Middelfart Gymnasium this summer with a focus on social sciences. Emil has a broad span of interest diverging from innovation and startups to traveling and exploring foreign cultures. In relation to his interests, Emil is involved in both a local innovation community called Make-It and in the newly founded Danish version of Rotex.
He attended the conference in 2018 and was impressed with the quality and dedication of both team-members and participants: "It was a delight attending the NSAC conference and I was truly amazed by the ambitions and quality of both team members and participants!"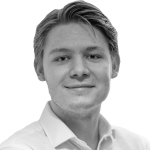 Jacob Poulsen
Organiser, Corporate and Finance
Jacob is currently taking a gap year from studies to get international work experience at a VC-fund in London. Both studying and living abroad has always been a dream of Jacob's. He thinks the experiences and learnings, you get from being abroad is one of the most valuable lessons you can get. Right now he's planning on attending NYU Abu Dhabi in UAE.
"When I went to visit NYU Abu Dhabi, I experienced a group of young students from all over the world living together in complete harmony. One student came from Europe, another from Asia, a third from America. Everybody had different backgrounds, different lives, but all lived away from home; abroad. An experience like this is one I will help pass on to others"
jacob.poulsen@nordic-sac.com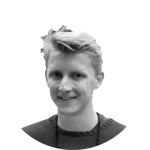 Mikkel Storm Møller
Organiser, Corporate and Finance
Mikkel is currently enrolled at the Business Administration and Digital Management Bachelor at Copenhagen Business School and is currently in his first year. Mikkel was going to study International Relations at King's College London, but due to the COVID-19 circumstances the studies abroad has been postponed to his master's. Mikkel has attended the conference twice, 2017 and 2019, and has been part of NSAC for 3 years, and has previously been working as an ambassador under the Admissions and Outreach Team. Besides the studies, Mikkel works in SimCorp as a Student Assistant.
mikkel.storm@nordic-sac.com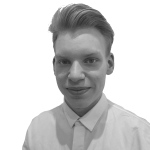 Stefan Mihai Abrudan
Organiser, Corporate and Finance 
Stefan is an economics student from Rotterdam, he is 19, originally from Romania where he had studied for 10 years with a focus on Mathematics and Computer Science. In 2017, he moved to Denmark to study in the International Baccalaureate Diploma Program, during this experience he was involved in different extracurricular activities such as Kayaking and Model United Nations Conferences. In the future, he is planning to pursue a career in Investment Banking, therefore he became a member of the Investment Society B&R BEURS and Next Generation Investment Group. Beside school he works as a part-time assistant for Stephen J. Wright regarding circular economy development.
stefan.abrudan@nordic-sac.com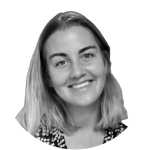 Anna Ryde
Organiser, Corporate and Finance
Anna is currently pursuing an economics degree (cand.polit.) from the University of Copenhagen. Having attended international schools in Beijing, Shanghai and Istanbul, she has a deep understanding of other cultures and enjoys being in an international environment. During her gap year, she attended a university in Beijing, where she obtained the highest level of fluency for foreigners in Mandarin Chinese. Anna is planning on studying abroad at The University of Sydney in February 2022 and hopes to take her master's degree in economics abroad.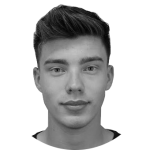 Marcus Mørup
Organiser, Corporate and Finance
Marcus, 21, is currently pursuing a bachelor's degree at Minerva Schools at KGI. He has known for many years that he wanted to study and live abroad. Prior to Minerva, he completed an internship in Brighton, UK, and attended the Global Young Leaders Conference in the US. Having applied and being accepted into universities in both the US, UK, and France has provided Marcus with experience and insights regarding various different application processes.
"My biggest hope is to be able to help Nordic students fulfill their ambitions in the same way that NSAC helped me fulfill mine. Hopefully, my background and experiences will allow me to do that."
marcus.moerup@nordic-sac.com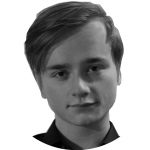 Adam Martin Gutman Carlsen
Organiser, Corporate and Finance
Adam is currently studying Business Elite at Niels Brock International Business College, where he is a member of the student council. He works part-time as a Digital Marketing Assistant at the digital marketing agency b2b.agency and studies Japanese in his free time. Adam wants to pursue a career in management consulting, which is why he would like to study management as his bachelor's degree.
adam.gutman@nordic-sac.com
Marketing and Data Analysis
The Marketing and Data Analysis Team is responsible for getting the word of NSAC out to as many people as possible. They ensure that social media platforms, newsletters, and the NSAC blog, are employed effectively to maximise our reach.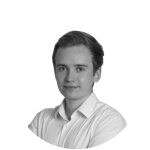 Kristoffer Skjærbæk
Director, Marketing and Data Analysis
Kristoffer, 21, is currently pursuing a bachelor's degree in International Business at Copenhagen Business School. Before, moving to Copenhagen, he has been worked full time at Nova Founders Capital in London. 
"Attending the NSAC conference, for me, was definitely an eye-opener. I have always thought that studying abroad was something that wasn't achievable for me, but the NSAC conference made me realise, how many great opportunities I actually have for studying abroad."
kristoffer.skjaerbaek@nordic-sac.com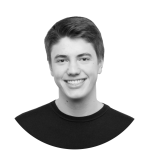 Nicolaj Peters
Director, Marketing and Data Analysis
Nicolaj is currently studying Marketing and Management at the University of Loughborough. Before moving to England, he did a gap year working as a Sales Assistant and Event Manager at the e-sports company ESL in Cologne. Having been to two international schools and currently studying abroad, Nicolaj has the ambition to share his experience and assist Nordic students in finding their path to study abroad. 
"Studying abroad is about finding new interests, taking on new adventures, travelling the globe and getting out of our own comfort zone. NSAC gives Nordic students exactly that, something I want to support and be part of."
nicolaj.peters@nordic-sac.com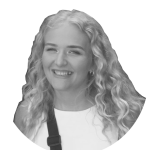 Amalie Juul Jakobsen
Organiser, Marketing and Data Analysis
Amalie is 21 years old, born in Odense, Denmark and is currently pursuing a bachelors degree in International Relations at Queen Mary's University of London. She moved to London back in 2019 to take a gap year but ended up staying in the capital after realising how much she loved living abroad. She has a passion for international politics, security and diplomacy, which is why she hopes to pursue a career In the foreign ministry of Denmark one day. Amalie became a member of NSAC because she hopes to inspire other nordic students to challenge themselves and their comfort zone to study abroad.
amalie.jakobsen@nordic-sac.com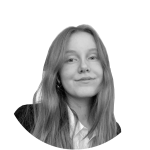 Mira Kjær Madsen
Organiser, Marketing and Data Analysis
Mira is currently in her third and last year of high school in Odense, Denmark, where she is concentrating in Mathematics and natural sciences. She is particularly interested in the human brain and behavior. After high school, she hopes to pursue this interest by studying neuroscience in the US.
Besides her studies, Mira is an active member of international organizations, where she both advocates for climate change action and discusses artificial intelligence.
Since attending the NSAC-conference in 2019, Mira seeks to encourage and support other Nordic students to pursue their dreams of studying abroad.
mira.madsen@nordic-sac.com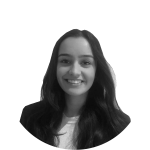 Harnoor Kaur
Organiser, Marketing and Data Analysis
Harnoor is 20 years old and is currently pursuing an International Business Bachelorette at Niels Brocks International Business College. She has been engaged in various non-profit organisations such as DECA and FBLA. After studying abroad for one year in the age of 16, her passion for international relations was sparked. In 2019, she attended her first NSAC conference and was amazed by the drive and ambitions of both team members and participants.
NSAC is a truly unique organisation that inspires you to follow your dreams and gives you the opportunity to meet other motivated and ambitious students.
harnoor.kaur@nordic-sac.com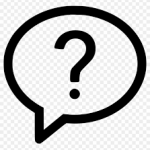 Asbjørn Scheller Petersen
Organiser, Marketing and Data Analysis
Asbjørn, 20, graduated from Silkeborg Business College last summer with a focus on finance and international business. He's now on his first gap year, where he works as both a substitute teacher, event manager, and part-time at a real estate firm. He is currently planning to study for a bachelor's degree in International Business at Copenhagen Business School and afterward a master's degree abroad in England or the US.
He heard about NSAC through ATU in 2018, where he later also attended one of NSAC's webinars in 2020 and decided to apply for the team.
asbjoern.scheller@nordic-sac.com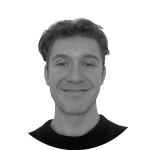 Mathias Jørgensen
Organiser, Marketing and Data Analysis
Mathias is currently enrolled in Tietgen business college, studying international business. He has been part of both Tietgen's internal talent program, as well as ATU for the best students in Southern Denmark. Besides school, Mathias has his own Social Media marketing company. After Tietgen, Mathias's goal is to pursue a degree in Politics in the US.
"I attended the NSAC conference in 2019 and were amazed by the dedication and effort the team had put into making the conference so fantastic. So, when I got the opportunity of becoming part of such a motivated team, there was no doubt in my heart!"
mathias.joergensen@nordic-sac.com
The Admissions and Outreach Team handles all stages of the admission journey for the NSAC Conference to make sure that the most ambitious and curious students are invited to participate each year. In this endeavour, the Team also works directly with high schools across the Nordics.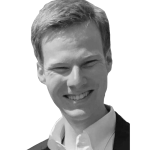 Marius Henius Dreijer
Director, Admissions & Outreach
Marius is a 2nd year undergraduate studying linguistics at Lancaster University in the UK, where he focuses primarily on computational linguistics. Marius attended his first NSAC conference in 2016 and joined the team in 2018. He now co-directs the Admissions and Outreach Team which, this year, is focusing especially on Nordic expansion and graduate engagement.
"The best part of NSAC, by far, is the people. NSAC provides the opportunity to be inspired by some of the brightest and most ambitious young minds in the region, who, incidentally, are also really compassionate and ready to share their wisdom."
marius.dreijer@nordic-sac.com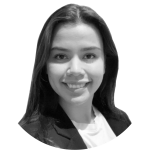 Jennifer Hackenberg
Director, Admissions & Outreach
Jennifer is a high school senior in Denmark pursuing a concentration in Social Studies, Mathematics and English. Besides academia, Jennifer tutors other students, volunteers in several student organizations, runs her own project in her local community, as well as works on some high level projects to level the playing field for admission to higher education abroad. After attending the conference in 2019 Jennifer joined NSAC to help encourage and enlighten students about pursuing one's dream education. "I never knew what I wanted to do after high school, however, attending the conference showed me a path I believe is the right for me. There are so many opportunities out there that many aren't aware of, and NSAC truly is a supportive community full of aspiring people to help you"
jennifer.hackenberg@nordic-sac.com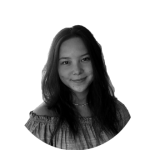 Sia Asmussen
Organiser, Admissions & Outreach
Sia is currently taking a gap year and working as a marketing intern for a global e-marketplace company. She expects to continue her studies abroad in the fall, with a focus on Business. Having previously lived abroad and attended international schools, Sia has gained insight into the value of pursuing an international education and the opportunities that follow.
"Through NSAC, you are able to network with young people who have the same ambitions, which is truly inspiring, as well as motivating. NSAC gives you the tools and knowledge to pursue an education abroad and inspires one to dream big."
sia.asmussen@nordic-sac.com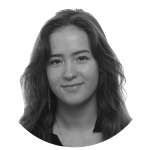 Mikala Steenberg Jensen
Organiser, Admissions & Outreach
Mikala is an ambitious student currently attending her final year of an International Business Bachelorette at Niels Brocks International Business College in Copenhagen. During her time there, she has taken part in tutoring younger highschool students in subjects relevant to taking the SAT/ACTs. Mikala's previous international experience has made it clear that studying abroad and interacting with people is something she is very passionate about. Right now she is planning on attending International Business at university in Australia.
"After attending the NSAC Conference in 2019, which aided me tremendously in the process of applying abroad, I was astounded by the dedication and fantastic community surrounding the NSAC team. So when the opportunity presented itself, I had to join."
mikala.steenberg@nordic-sac.com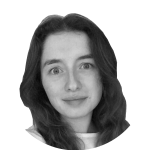 Felice Basbøll
Organiser, Admissions & Outreach
 
Felice is a high school student, currently in her third year of a global program where she studies social science and English. She always wanted to go abroad to study, and through attending the NSAC conference and joining the community, that dream became more tangible. By being a part of the NSAC team she wants to help inspire others to pursue studies abroad. Besides school and her work with NSAC, she is also a competitive figure skater and works as a figure skating coach.
felice.basboell@nordic-sac.com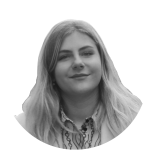 Nathalie Snow
Organiser, Admissions & Outreach
Nathalie is currently in her first year of the International Baccalaureate Diploma Programme in Esbjerg, Denmark. Avid reader and runner with a profound interest in international politics, she is president of the Model United Nations society at her high school. In her free time, Nathalie also exercises her political voice in a Danish political youth organisation. As a natural step from an English-speaking international education, Nathalie wishes to study abroad after her graduation in 2022.
"Having family in both the UK and the US I was always driven to explore possibilities outside of Denmark's borders. However, I didn't know where or how to start. After attending the NSAC conference in September 2020, I was invigorated, primed with information and left with a feeling of certainty about my dream of pursuing a university degree abroad."
nathalie.snow@nordic-sac.com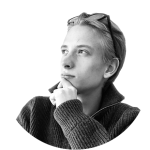 Linus Lindquist
Organiser, Admissions & Outreach
 
Linus is a senior student at Ordrup Gymnasium with a focus on social sciences and mathematics. Besides his studies, Linus does track and field at both a national and international level. His connection to athletics gave him a view into the world of studying abroad, especially in the US, where athletic scholarships are a possibility. Though frustrated with the lack of information and similar ambitions among his classmates, Linus went to the internet to find inspiration and found NSAC.
"Attending the NSAC conference in 2020 was an absolute eyeopener for me. For the first time, I realized that it was not only me who wanted to study at international top universities, but also them who wanted me to study at their institutions."
linus.lindquist@nordic-sac.com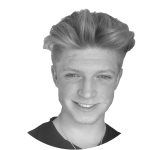 Victor Suhr Svendsen
Organiser, Admissions & Outreach
Victor is currently studying at Niels Brock for a High School of Economics Diploma at their study programme, Business Elite. He has previously founded a Danish Private Wealth Management Firm and passionately analysed and invested in stock for the past 7-years. In his leisure time, Victor is the chairman of the student investment society at Niels Brock. He enjoys reading financial non-fiction while preparing for a half ironman this summer. The NSAC conference in 2020 convinced him to join the team.
" My dream is to become a senior portfolio manager (SPM), which typically requires a bachelor's or master's degree from a well respected University. NSAC supports me to pursue this dream, and I wish to provide the participants of future NSAC-events the same benefits that I have enjoyed. "
victor.svendsen@nordic-sac.com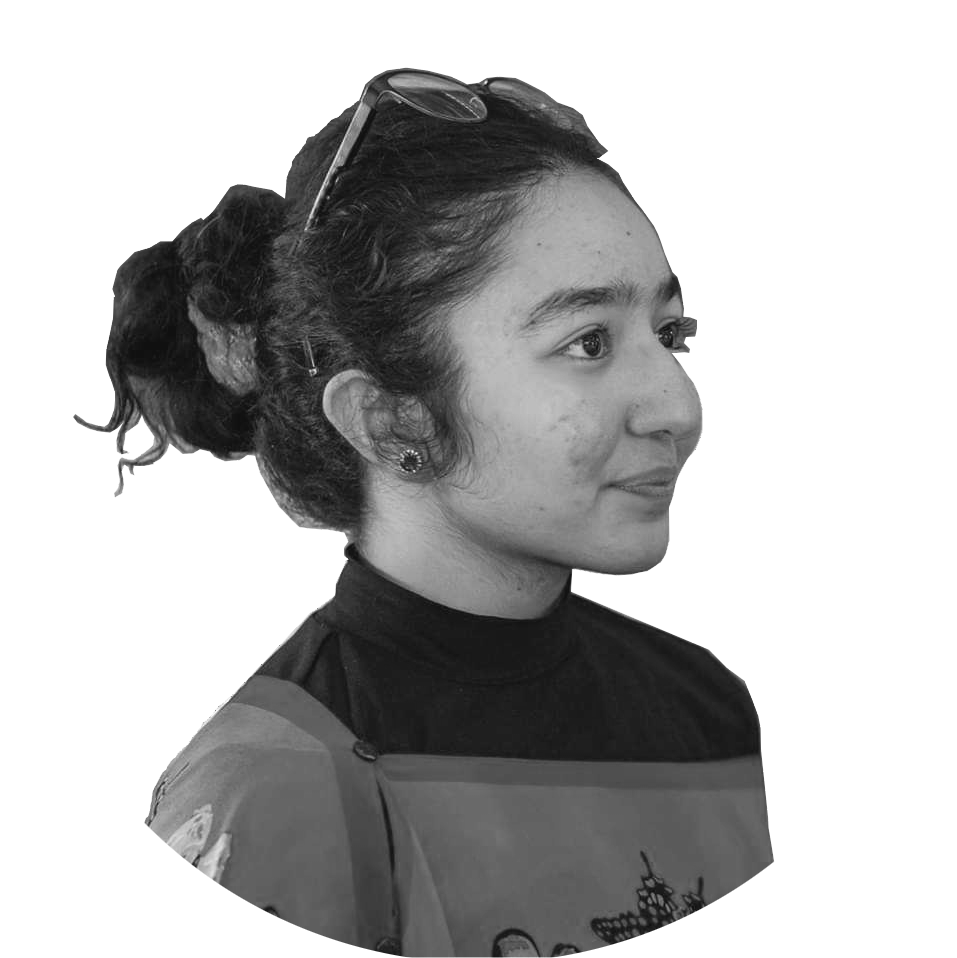 Yasaman Beiki
Organiser, Admissions & Outreach
Yasaman, 18, is a high school student studying natural sciences in Sweden. Besides NSAC she is also involved in organizations such as "The New York Junior Academy of Sciences", "The 1000 girls 1000 futures program" and "Pepp" an organization that empowers women in technology. She has a big passion for entrepreneurship, mathematics, law, languages etc.
The future is undecided, but she hopes to study abroad.
Yasaman joined NSAC as soon as she heard about the organization.
"I want to be a part of NSAC so that I can be the person that I wanted to have and wanted to be there to help me, guide me and take me one step closer towards my dream."
yasaman.beiki@nordic-sac.com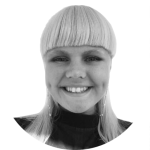 Louise Buch Kjølby
Organiser, Admissions & Outreach
Louise is currently pursuing a bachelor's degree in "Language and International Studies, English" at the University of Aalborg. She travelled and worked abroad for two years after high school, coming across many different people around the world. Louise values international organisations like the EU and the United Nations, therefore she has participated in numerous Model United Nations in Europe and is also a part of the United Nations Youth Association in Aalborg.
"I joined NSAC with a hope to meet like-minded people who also value international education, communities and relations. I'm hoping to help more Danish people be aware of what the world has to offer in terms of people, organizations, education etc."
louise.buch@nordic-sac.com
Operations team is responsible for optimising the NSAC experience both internally and for our members. The Team's primary focus is launching new projects aimed at providing membership benefits to our NSAC community. Internally, the team ensures that our IT portfolio runs smoothly.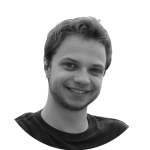 After having attended five Nordic Study Abroad Conferences, Jeppe is now in his
second year of a BA Natural Sciences at University of Cambridge. He has been a
member of the NSAC team since December 2018.
Outside of his studies he enjoys politics, woodworking, and sleeping in. He has
organisational experiences from boards and association work in both education
and political settings.
jeppe.klitgaard@nordic-sac.com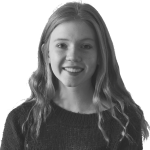 Mathilde, 21, is currently studying towards a bachelor's degree in Economics, Management and Computer Science at Universitá Bocconi in Milan. Attending the conference in 2015 was a contributing factor for her decision to study abroad so she decided to join the NSAC team in order to contribute to inspire and encourage other students to explore the endless opportunities of pursuing academic careers outside the borders of Scandinavia. Besides her studies, she is working as a student assistant for an Italian tech company which was originally founded in Copenhagen.
mathilde.aarestrup@nordic-sac.com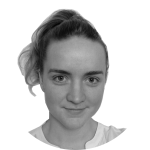 Stine is doing a bachelors degree as an engineer in biotechnology at Aarhus University. Previous to studying at the University, she sailed to different parts of the world and did a sailors education on the training ship Danmark. She has always been traveling and is very fond of the idea about studying around the world.
"Being able to learn from teachers and scientists at Universities all over the world, meanwhile getting to know new friends and cultures – why not?"
stine.finneman@nordic-sac.com